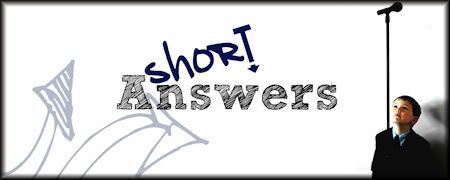 If you could meet anyone on earth, past or present, who would you choose?
R: Mario!
J: I don't know. Mario.
M: Laura Ingalls
If you could be really good at one thing you're not very good at right now, what would it be?
R: Hm. Let me see... Making money.
J: Painting. Yeah, I change mine to skateboarding.
M: Skateboarding.
What's the best dream you ever had?
R: The best dream I ever had was the one that didn't happen.
J: The best dream I ever had was the only one I ever had.
M: That my best friend punched me in the face.
WHAT?
M: Because all the other ones were like extremely bad. Wait, back that up. That I went our neighbors house (and then she launches into a big long explanation that I couldn't keep up with...)
What are the four basic food groups?
R: Very good stuff, good stuff, bad stuff, and very bad stuff. And spinach is in the very good stuff.
J: Um, good, really good, bad, and really bad.
M: Um. Okay. Um, dessert, chocolate, and cannibalism!
You need one more.
Oh, and vegetables.
What's the difference between a cow and a bull?
I think I'm going to skip that one....